Our latest ZimmPoll asked the question, "How do you feel about the corn supply/demand status?" Sounds like there's a little worry out there according to the results. 42% answered, Worried – there's not enough; 34% said No worries – there's plenty; 13% said, Don't care and 11% said It will be better next year. If you're worried, why?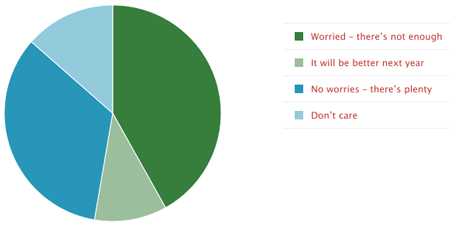 Our new ZimmPoll is now live. We're asking the question, "Should the Renewable Fuels Standard (RFS2) be changed?" What do you think? Take our poll and feel free to comment. Thank you.
ZimmPoll is sponsored by Rhea+Kaiser, a full-service advertising/public relations agency.