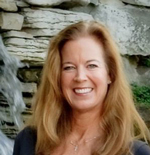 We welcome Mary Hagan who has been hired as the new Vice President of Communications for the National Corn Growers Association.

"Mary has over 20 years of experience developing and implementing complex communication strategies with high profile agriculture and consumer products companies," said NCGA Chief Executive Officer Chris Novak. "She excels at collaboratively leading teams in creating communications that drive strategic priorities, moving the needle to positively influence both perceptions and actions. We're excited to have her as a part of our team."
Hagan most recently worked as a Managing Director of Osborn Barr, an agriculture-focused ad agency. While there, she was responsible for all communications, including advertising, media, digital marketing, public and media relations, for clients including Michelin, Merck Animal Health, Monsanto and others. Previously, Hagan was a Senior Vice President with the Leo Burnett ad agency in Chicago, where she had various roles in media and account service.