The proposed 'Waters of the United States' (WOTUS) rule was the topic of the day for the Senate Agriculture Committee Tuesday, led by Chairman Pat Roberts (R-KS) who is concerned about the impact of the regulation on numerous industries.
"I find it particularly troubling that despite the unanimous outcry from a broad coalition of stakeholders and industries that have voiced concern about the manner and process by which EPA advanced this proposed rule, EPA continues to plunge ahead," Chairman Roberts said.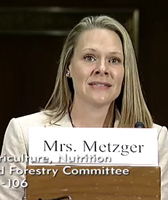 Among the witnesses who testified at the hearing was Kansas Department of Agriculture Assistant Secretary Susan Metzger who noted that "the distraction and diversion brought forth by this rule will incur additional expenditures at the state level for marginal environmental benefit and diminished success in water quality improvement in Kansas."
"The inevitable slow-down in permit reviews and increase in bureaucratic paperwork will unnecessarily delay and deter economic growth and impede the adoption of soil and water conservation practices by the farmers and ranchers of Kansas," added Metzger.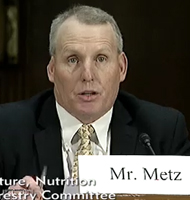 Nebraska farmer Jeff Metz told the panel that the rule would do little to protect the environment, but would cost him time and money and possibly prevent him from using his own land.
"I have seasonal draws, valleys and canyons as well as ponds and other natural depressions on my land that will at times fill or flow with water during precipitation events. Many rarely, if ever, have flow that reaches a flowing stream," said Metz. "This rule could require that I obtain a federal permit in order to plow, apply crop protection products, graze cattle or even build a fence in or around these areas."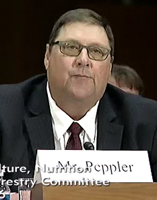 Rocky Mountain Farmers Union (RMFU) president Kent Peppler said they wanted to work with EPA to make the rule better. "Our understanding of the process compelled us to stress the advantages of the new rule and present EPA with instructions on how to make the rule work for family farmers rather than resist the process entirely," said Peppler, who submitted written testimony detailing what they believe could be improved.
Peppler calls the "inflammatory rhetoric" surrounding the WOTUS rule "counterproductive" and added that RMFU "does not view the proposed rule, as some groups do, as a greedy grab for power or land."