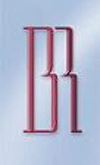 Welcome Wendy Mayo to Bader Rutter. Wendy will be interning in the public relations department over the summer. I'm a big fan of internships and have had the pleasure of working with many of them over the years. You've got to love a PR department that sends out a release on their intern though!
Here's what the release says about Wendy: Mayo, a senior at Kansas State University, is majoring in animal science and agricultural communications. A native of Garden City, Kan., she previously held communications internships with Certified Angus Beef LLC and the American Hereford Association. Mayo has served as an editor for Agriculturist Magazine, a publication of Kansas State University. On campus, she's an ambassador for the College of Agriculture and a member of the livestock judging team.
For more information contact Greg Nickerson, President, (262) 784-7200.