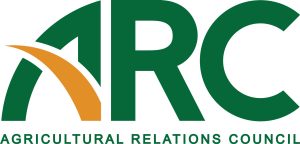 Entries are now being accepted for the Agricultural Relations Council Golden ARC Awards.
"The Golden ARC Awards program provides an excellent opportunity for public relations (PR) professionals to get feedback on their work and find out how their work stacks up against the others in the business of ag PR," said ARC Executive Director Kristy Mach. "Contest categories range from crisis communications to special events to feature writing to public service announcement to podcasts."
The contest is open to both ARC members and non-members and entries must be completed in full or partially in 2019. A complete list of the revised categories, reflecting the evolution of agricultural public relations and with an added focus on social media, can be found at: https://www.agrelationscouncil.org/categories.
Entries close May 4, at 11:59 p.m. Eastern time. Winners will be announced June 24, in conjunction with ARC's Annual Meeting, slated for June 23-25, in Richmond, Va. The awards program culminates with the announcement of the Golden ARC de Excellence award – the best all-around entry in the Campaigns Division.
Started in 1990, the Golden ARC Awards program recognizes the stellar work created by professionals in the agricultural industry. The format and requirements for the Golden ARC Awards are similar to other leading PR awards programs, based on best practices for public relations and public affairs campaigns and tactics.