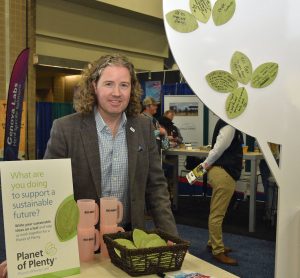 ONE: The Alltech Ideas Conference (ONE) returns to Lexington, Kentucky May 17–19 for its 36th year. ONE draws on Alltech's global reach and business scope to assemble thought-leaders from the agriculture, business, health and wellness, and brewing and distilling sectors.
"Science, technology and human ingenuity converge at ONE," said Dr. Mark Lyons, president and CEO of Alltech. "The topics up for discussion reflect the extraordinary opportunity our industry has to adopt new ideas for producing enough safe, nutritious food for all while preserving our planet."
Alltech's flagship conference is attended annually by more than 3,000 people representing 70 countries. Keynote speaker announcements are coming soon, and this year's mainstage line-up promises to be as dynamic as ever. With universal themes of innovation, inclusion and inspiration, ONE invites everyday heroes from various industries to unleash the power of infinite ideas.
At the 2020 Cattle Industry Convention and NCBA Trade Show in San Antonio this week, Alltech has been showcasing its Planet of Plenty initiative and encouraging attendees to write their sustainability ideas on leaves that will then be displayed at ONE.
Dr. Lyons talks about ONE, sustainability, China, and more in this interview.
CIC2020 Interview with Dr. Mark Lyons, Alltech 10:53