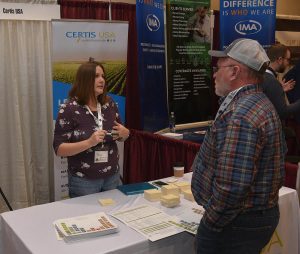 Certis USA was an event sponsor at the 2020 Heart of America Agricultural Hemp Classic in Independence, Mo.
"We find that this group of people – leaders in agriculture and in the hemp industry – are really at the forefront, and Certis is excited to be leaders in the industry for farmers, for people coming in as well as for existing farmers," said Remi Wright, Certis USA.
The company currently has one product labeled for industrial hemp and plans to add more options for hemp growers pending EPA registration. Wright said there are lots of options for hemp growers when it comes to stimulants and nutrients, but there's a big gap when it comes to pest control.
Listen to Chuck's interview with Remi here: Interview with Remi Wright, Certis USA