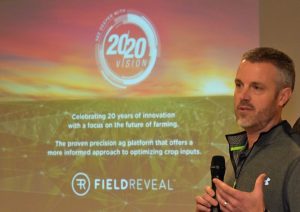 With 20 years experience in understanding soils and getting accurate product placement for growers, FieldReveal CEO Matt Hesse is excited to take that to the next level of precision with AgWorks.
"We were looking for analytics and an ROI engine and they were looking for a precision ag tool for variable rate," said Hesse at the AgWorks User Conference this week in Kansas City, featuring FieldReveal. "So, right out of the gate it was a really good fit for both sides."
Interview with FieldReveal CEO Matt Hesse
(6:10)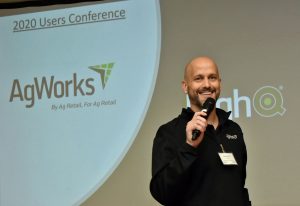 AgWorks President Greg Duhachek agrees that it was the perfect match for them.
"When we met FieldReveal, we immediately found synergies, from ownership in ag retail to the way we sell and service our customers," said Duhachek. "So, we are excited to see where both companies can go moving forward."
The AgWorks User Conference this week focused on the partnership with FieldReveal and how it works with AgWorks' HighQ data aggregation tool.
Learn more in this interview.
Interview with AgWorks President Greg Duhachek (7:40)