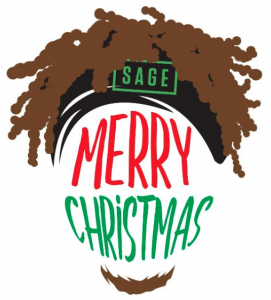 I missed the SAGE party again this year. But they always seem to have something to share to get us in the Christmas spirit.
How about a little Let's Go Chiefs love? Featuring a certain quarterback who has helped bring the Kansas City Chiefs the excitement and success fans have been aching for.
It was an ugly sweater party just in case you were wondering.

In 2015, Sage evolved from BCS Communications, which has been helping companies and organizations with their marketing communications efforts since 2003. Leigh Ann Cleaver and Kelly Schwalbe left years in the big-agency world to create a more nimble, responsive, cost-effective agency model where they have more direct day-to-day contact with clients.