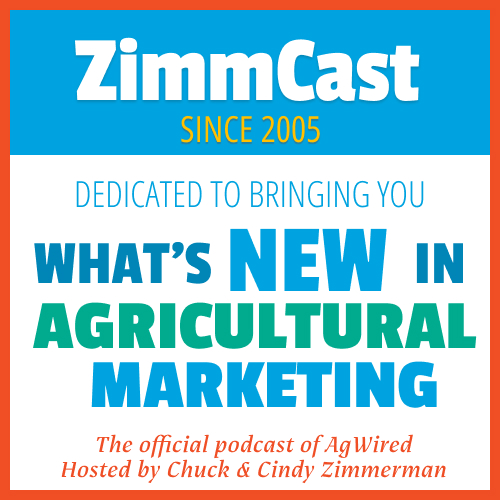 This week we're going to learn all about a new book from Damian Mason titled "Do Business Better – Traits, Habits and Actions to Help You Succeed." Here's an excerpt from the book description to get us started.

After speaking to companies such as Merck, Land O'Lakes, and Cargill, and 2,000 audiences across the world, Damian Mason, successful businessman, agriculturalist, podcaster, and writer, wants to help you achieve your entrepreneurial goals and live a better life. While other business books claim to tell you how to reach success, they fall short because they don't address the fact that success is different for each of us. Do Business Better helps you define success on your terms, then shows you how to achieve it.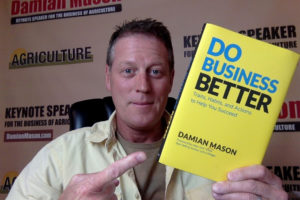 AgWired regulars might remember that we've featured Damian at several events in the past like the Agri-Marketing Conference, O.H. Kruse customer event, Southern Peanut Growers Conference and Potato Expo. The two subjects he knows best are business and agriculture. He does a great job of mixing those in his stage presentations.
Damian and I not only talk about his new book but some other subjects like how farmers are doing on social media and his thoughts on the current farm economy. He's also a podcaster with two programs, The Business of Agriculture and just launched in conjunction with his new book, Do Business Better, a Podcast to Help You Succeed. I think you'll find a lot of common sense in what Damian has to say. We need more of that in today's world!
You can find Damian's new book on Amazon or through his website.
That's the ZimmCast for this week. I hope you enjoy it and thank you for listening.
Listen to the ZimmCast here: Do Business Better