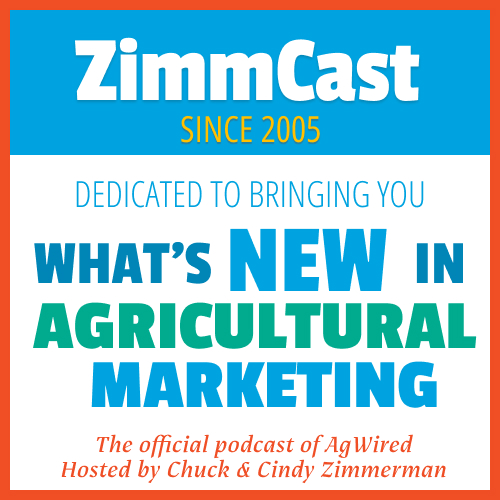 Hello and welcome to the ZimmCast. Thank you to our sponsor, GROWMARK, Locally Owned, Globally Strong.
Last week the Agricultural Retailers Association held its annual conference and expo in Boca Raton, FL. Yes, that's where you want to be this time of year. Once again ZimmComm worked with ARA to produce a virtual ag newsroom via our AgNewsWire service. So, in this week's program I want to share a couple of interviews I hope you'll enjoy.
The first one is with Melisa Augusto, ARA's Director of Communications and Marketing. Melisa talks about her job and how she will be supporting the efforts of ARA's new strategic planning initiative. She also offers some advice for people considering a career in agricultural marketing and communications.
Next in the program is one of the key sponsors of the ARA conference and expo – FMC. The company sponsored the charging station for all our mobile devices with a place to sit down and relax. I spoke with Christina Coen, FMC's North America Marketing Director. We talked about what she is doing and one of her favorite marketing initiatives, the FMC Freedom Pass.
Besides these interviews you'll find many more in the ARA Conference virtual ag newsroom. Just go to AgNewsWire.com to find it. All ag media are welcome to use the content rights and cost free.
That's the ZimmCast for this week. I hope you enjoy it and thank you for listening.
Listen to the ZimmCast here: ZimmCast 604 - ARA Conference & Expo