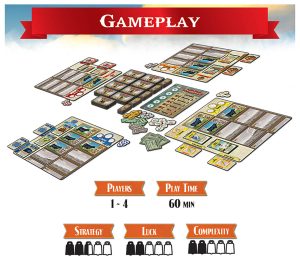 Looking for a unique Christmas gift? See what you think of Pedigree: The Animal Breeding Board Game.

Experience the thrill of animal breeding and raising show ring champions in a fun and fast-paced board game called, "The Game of PEDIGREE," created by Duane Wulf, former South Dakota State University animal science professor and missionary businessman based in Mexico.
"The Game of PEDIGREE" will be officially be available for sale via a Kickstarter campaign launching on Nov. 1. through Nov. 30. Individual backers can purchase the game for $49 plus $10 shipping, and the first 100 to purchase will have the opportunity to name an individual animal in the game.
With a $950 pledge, backers have the opportunity to customize the game to represent their ranch, specific cattle breed or change the game to reflect another species such as sheep, horses or dogs.

Here's where you can back the project and get your game on and read reviews from people who have played the game.