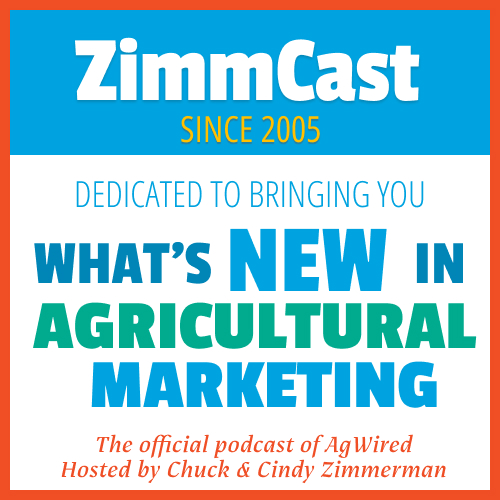 This week the ZimmCast, sponsored by GROWMARK, will focus on the 2018 National Agri-Marketing Association Fall Conference.
With 195 registered this was a very successful conference and one of the largest. From the comments I was hearing and from my own viewpoint it was also one of the best programs I can remember. The theme was Grow North – Bringing Fresh Ideas To Market.
This week's program features interviews with Melanie Rice, Brownfield Ag News, who is the Chair of the NAMA Fall Conference committee; Jerry Gennaria, Brighton Agency, recipient of the PDA for Excellence in Marketing Communications; John Robinson, NCBA, recipient of the PDA for Excellence in Public Relations and Laurie Fleck, newly appointed President/CEO of FLM Harvest.
Listen to the ZimmCast here: ZimmCast 598 - NAMA Fall Conference
You can find lots of photos from the event here: 2018 NAMA Fall Conference Photo Ablum