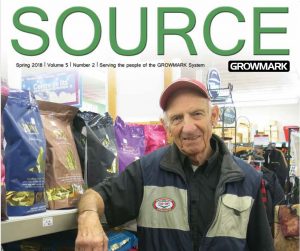 When I see a creative idea it is worth sharing. I have lots of people ask about how to come up with ideas for regular podcast episodes. I don't think it's difficult but I understand that concern. So here's an idea that I think worked really well.
Matt Wetterson, GROWMARK (AgWired sponsor), produces a regular podcast, The GROWMARK Podcast, and his latest episode uses the organization's quarterly magazine for content. Listen to the program to hear the stories from the current issue. They are read to you and are very interesting. I think it makes you want to subscribe to the publication! It definitely makes it easier for people to consume who don't have time to sit down and read it.
Listen to the podcast here: GROWMARK Podcast - SOURCE Magazine
I really like this idea. How about you? Would you listen to a magazine on your mobile device?