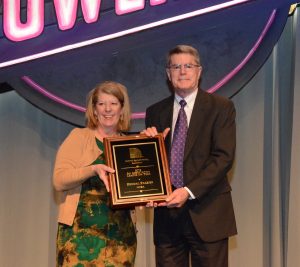 Each year the National Agri-Marketing Association (NAMA) recognizes industry leaders at their annual Agri-Marketing Conference. This year a new award was added to the line up. The Ag Association Leader of the Year award recognizes outstanding achievement in association or commodity organizations. Kendal Frazier, National Cattlemen's Beef Association CEO, took home the debut honor.
Frazier's tenure with NCBA began in March 1985, and during his more than three decades with the association he held leadership roles with its communications, governance and issues management functions. Frazier served as the Chief Operating Officer before being named CEO in 2015.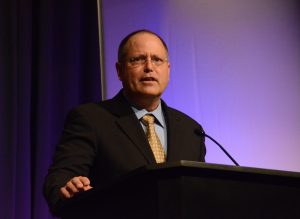 NAMA also recognizes senior management of marketing and/or sales responsibilities with the NAMA Marketer of the Year award. This award is the most prestigious honor awarded to an active member of the association and honors outstanding accomplishments in the field of agri-marketing. Ed Peck, Filament's president, CEO and owner was awarded for his years of creative endurance and commitment to the agricultural community.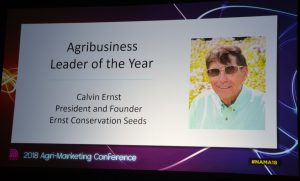 The Agribusiness Leader of the Year award recognizes leadership achievement in agriculture and the food and fiber industry. This award attracts agribusiness leaders and leaders in private, public or academic service. Calvin Ernst, Ernst Conservation Seeds president and founder, was recognized for his decades of dedication to conservation. He was unable to personally accept the award but sent words of appreciation.
View and download photos from the event here:2018 National Agri-Marketing Conference Photo Album