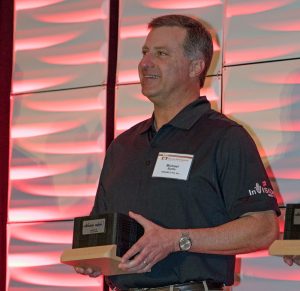 GROWMARK has named Mike Builta the new Vice President of Energy and Logistics. He will replace Kevin Carroll, who will retire on February 15 after 32 years of service.
GROWMARK's energy and logistics division includes lubricants, propane, diesel and gasoline products. It also encompasses the warehouses for storage and transportation of those products.
"It's a huge portion of the business. We're around two billion gallons worth of fuel, which includes the propane and diesel, gas and lubricants. It is a large footprint for GROWMARK. It's definitely a large portion of their business," said Builta.
Builta said this area has seen a great deal of growth and he will continue to look at growth opportunities. GROWMARK covers a large portion of the United States east of the Rocky Mountains, as well as Ontario, Canada.
Builta has managed GRAINCO FS in Ottawa, Ill., for the past six years. Prior to that, he worked at Christian County FS in Taylorville, Ill., for 15 years.
Listen to Cindy's interview with Mike here: Mike Builta, GROWMARK