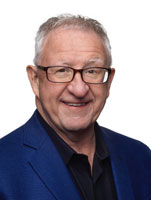 Kim McConnell C.M., a founder of the agricultural communications firm AdFarm, was recently appointed to the Order of Canada for his leadership in promoting Canada's agricultural industry and his support of youth, entrepreneurship and rural communities. The Order of Canada is one of the highest civilian honors, recognizing outstanding achievement, dedication to the community and service to the nation.
Raised on a farm in Hamiota, Manitoba, McConnell started his communications and marketing business in the basement of his house in 1984 – eventually growing it to be one of the most awarded agricultural marketing communications firms in North America. In addition to leading numerous national and international brand and marketing assignments for several respected companies, McConnell has been a catalyst in leading industry initiatives including advancing the Canadian beef industry, developing strategic marketing plans for global commodity players, and spearheading recent efforts to build greater public trust in food and farming.
McConnell was named to the Order of Canada on June 30, 2017.