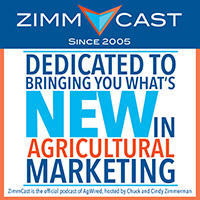 A new week, a new ZimmCast episode, with Bethany Shively, Director of Communications, American Seed Trade Association (ASTA).
Cindy spoke with Bethany at the recent ASTA annual meeting. First up in the discussion is the Better Seed, Better Life program, an educational communications effort.

Another project they talk about is one involving the Epcot International Flower & Garden Festival with an exhibit that focuses on the seed.
I hope you enjoy the program and thank you for listening!
Listen to the ZimmCast here: ZimmCast with Bethany Shively, ASTA
Subscribe to the ZimmCast podcast here. Use this url in iTunes or your favorite news reader program/app.