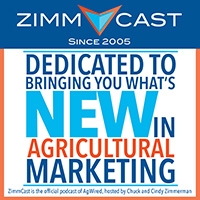 The decision to withdraw the United States from the Paris Climate Accord has generated reactions from many I am connected with via social media that border on hysteria. But the majority have expressed approval of the decision. As we reported earlier this week, agricultural interests seem to be pretty quiet on the matter. I think that's because they are more likely to be science based thinkers, realists, business oriented and personally concerned about taking care of our natural resources. They don't see that deal as one to accomplish anything except hurt business and transfer wealth, in particular our wealth!
So, I reached out to the Heartland Institute for someone to talk with me about this whole issue. I visited with Dr. Jay Lehr, senior fellow and science director of The Heartland Institute. It is a good conversation that I hope you'll enjoy.

The Heartland Institute is one of the world's leading free-market think tanks. It is a national nonprofit research and education organization based in Arlington Heights, Illinois. Its mission is to discover, develop, and promote free-market solutions to social and economic problems.

For those who might have seen some very questionable information about the Heartland Institute you are invited to see their responses on this web page. I would also point you to a presentation that Jay made during this year's 12th International Conference on Climate Change on March 23, 2017 (ICCC12). You can also find lots of information on climate change here.
Listen to the ZimmCast here: ZimmCast with Dr. Jay Lehr, Heartland Institute
Subscribe to the ZimmCast podcast here. Use this url in iTunes or your favorite news reader program/app.