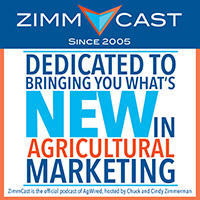 Just back off the agriblogging highway from the 2017 AgriMarketing Conference in Dallas Texas where we talked a lot about podcasting and agriculture's virtual newsroom AgNewsWire. We also did a lot of Facebook Live video from NAMA this year – the first time Best of NAMA and Student NAMA finals have ever been broadcast live.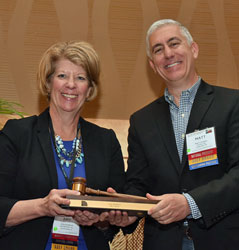 The annual conference marks the changing of the guard for the National Agri-Marketing Association with a new president taking over leadership of the organization so we took a moment to check in with the incoming and the outgoing this year. First Chuck interviewed outgoing president Matt Coniglio of Penton Agriculture/Farm Progress, while I had the opportunity to interview the incoming NAMA president, Amy Bradford of GROWMARK.
Listen to the ZimmCast here: ZimmCast with Matt Coniglio and Amy Bradford, outgoing and incoming NAMA presidents
2017 Agri-Marketing Conference Photo Album
Subscribe to the ZimmCast podcast here. Use this url in iTunes or your favorite news reader program/app.