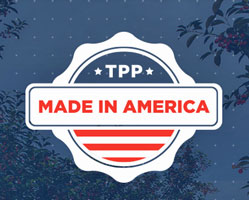 The detailed description touting the benefits of the Trans Pacific Partnership is now gone from the U.S. Trade Representative (USTR) website as President Trump signed an executive order today withdrawing from the trade deal.
"With this decision, it is critical that the new administration begin work immediately to do all it can to develop new markets for U.S. agricultural goods and to protect and advance U.S. agricultural interests in the critical Asia-Pacific region," said American Farm Bureau president Zippy Duvall, who also stressed the need to protect the North American Free Trade Agreement. "Any renegotiation of NAFTA must recognize the gains achieved by American agriculture and assure that U.S. ag trade with Canada and Mexico remains strong."
National Cattlemen's Beef Association president Tracy Brunner expressed concerns about how this might impact U.S. producers. "We're especially concerned that the Administration is taking these actions without any meaningful alternatives in place that would compensate for the tremendous loss that cattle producers will face without TPP or NAFTA," said Brunner. "Sparking a trade war with Canada, Mexico, and Asia will only lead to higher prices for American-produced beef in those markets and put our American producers at a much steeper competitive disadvantage."
The National Farmers Union (NFU), which has staunchly opposed TPP, applauded the action. "The Trans-Pacific Partnership was a continuance of our nation's deeply flawed trade agenda, and we're pleased that the Trump Administration has decided to formally withdraw the U.S. from the pact to prioritize a fair trade agenda," said NFU president Roger Johnson.
President Trump signed the executive order as one of his first official actions in the Oval Office.