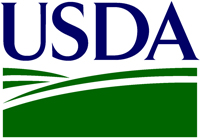 The U.S. Department of Agriculture (USDA) is moving forward with a proposal for a nationwide check-off program for the organic industry. The USDA announced a public comment period for what is referred to as GRO Organic (Generic Research and Promotion Order for Organic) earlier this week. Commenters have until March 20 to weigh in on the topic. As it currently stands, all certified organic stakeholder paying into the program would be eligible to vote on the final implementation.
The proposed check-off estimates it could raise over $30 million a year to spend on research, technical services, consumer education and promotion of the organic brand.  
The proposed organic check-off would be progressive and reform-based:
The Check-off Board would be made up of 50 percent producers and 50 percent handlers.
Producers will select their regional representatives through direct balloting.
Every single certificate holder subject to an assessment will have a direct vote—there is no bloc voting.
Assessments would be made throughout the value chain: producers, handlers, processors, retailers.
Farmers and handlers with gross organic revenue below $250,000will choose whether or not to pay into the program.
At least 50 to 75 percent of the funds would be earmarked specifically for research, or for activities that work hand-in-hand with research, like technical assistance and widespread dissemination of research findings.
Twenty-five percent of the assessment from producers would be required to be used for local and regional research. A Board sub-committee of regional seat holders would recommend how those funds would be used.
All of the research, inventions and innovations resulting from organic check-off programing would
remain in the public domain.
A referendum is required every seven years to decide whether or not to continue the program.
"Organic is done being an awkward teenager. Its place at the table is now, and it deserves our efforts to preserve and advance the hard work of the last half-century," said Todd Linsky, a veteran in the organic produce industry and now head of Todd Linsky Consulting. "I can think of no reason not to support the Organic Check-off–-it just makes common sense for all of our common goals."