Those wise, as a result of experience, people at Sage, a creative marketing agency, are now a Kansas City 25 Under 25 company.

The awards are presented to 25 local businesses with fewer than 25 employees. An independent panel of judges consisting of area business leaders chooses the winning companies. Nearly 1,500 nominations were submitted.

The Sage staff have 120 years of collective marketing communications experience, founded by Leigh Ann Cleaver and Kelly Schwalbe (Formerly BCS Communications).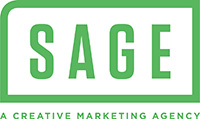 Leigh Ann Cleaver, managing partner at Sage, says it's a tremendous honor for the 13-year-old marketing communications firm and its employees to be recognized for this small business award. "We are very proud of the many clients we serve, the innovative work we do and the role we play in the community. Of the hundreds of well-deserving small businesses in the greater Kansas City area, being selected for this award is a tribute to our employees and their hard work."
This is the 16th year for 25 Under 25®. This year's honorees will be recognized during the annual 25 Under 25® Gala on Saturday, March 4, at the Downtown Marriott Hotel. Bob Regnier, president and CEO of Bank of Blue Valley, will receive the Entrepreneurial Legacy Award, which pays tribute to a leader who has made a lasting impact on KC's business community.
Tickets for the gala will go on sale Jan. 1 at www.25under25.com.