New Holland is pleased to welcome Modesty Guarente as its new Brand Communications Marketing Manager, effective this week.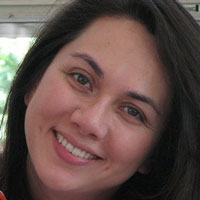 Guarente brings over fifteen years of communications and marketing experience to the role, which will include responsibility for all brand, product segment and channel marketing communications, as well as the management of creative agencies and vendors associated with New Holland in North America. Most recently, she served as Marketing Communications Manager for the residential division of Armstrong Flooring where she was responsible for increasing brand equity and driving content generation and sales support.

"Modesty is an accomplished marketing manager within the residential flooring industry, it's an exciting time for her to join our team," said Chun Woytera, Senior Director of Marketing. "We're thrilled to have her expertise directing our communications and expect her to elevate the exposure, engagement and momentum of the New Holland brand."
"Recent announcements like the autonomous tractor concept, have distinguished New Holland as the industry leader of innovative agricultural machinery and I'm very excited to join this company. Coming to New Holland is almost like coming full circle for me, I was proud to grow up on a fruit farm with New Holland machinery and I'm now proud to be a part of New Holland's dedication to delivering inventive solutions to farmers and producers," said Guarente.
Over her career, Guarente has been a proven leader in driving new business and sales, guiding teams in the development of new creative campaigns, marketing promotions and communications programs. She is a graduate of Hofstra University with a bachelor's degree in Communications & Print Journalism.