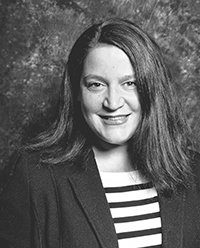 Congratulations to Kellie Wostrel, who has just been promoted to to vice president/public relations manager for the Swanson Russell Omaha office.
Wostrel began her career at Swanson Russell as public relations counsel in 2008 and has since worked with many account teams, including FMC Agricultural Solutions, Land O'Lakes Purina Feed, Merck Animal Health, Precision Laboratories and Urban Libraries Council, among others.
"Kellie is an outstanding public relations leader," said Jeff Patterson, senior vice president/director of public relations. "Her campaign development expertise and passion for public relations adds great value for our clients as well as our public relations team."
Wostrel has an Accreditation in Public Relations (APR), is a past president of the Public Relations Society of America (PRSA) Nebraska Chapter and immediate past chair of PRSA's Midwest District. The Medina, Ohio, native holds a bachelor's degree in journalism and mass communications from the University of Nebraska–Lincoln.
Kellie is also a great joy to work with and we wish her all the best and continued success!