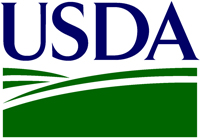 Agriculture Secretary Tom Vilsack has announced $8.4 million in grants that will be used to provide training, outreach and technical assistance for the nation's socially disadvantaged, tribal and veteran farmers and ranchers.
"USDA was created to be 'The People's Department,' and in the past eight years we have made tremendous progress in correcting past mistakes and creating a more inclusive culture within our organization. Part of that legacy includes supporting farmers and ranchers with diverse backgrounds and experience levels," said Vilsack. "The grants announced today will be leveraged by local partners and help bring traditionally underserved people into farming, as well as veterans who want to return home to rural areas."
The grants have been provided through USDA's Outreach and Assistance for Socially Disadvantaged and Veteran Farmers and Ranchers Program, also known as the 2501 Program, and the program is administered by USDA's Office of Advocacy and Outreach (OAO). The program has invested more than $83.8 million since 2010 to leverage the work of local partners. The 2014 Farm Bill reauthorized the program and expanded the program mandate to include military Veterans.
OAO works across USDA agencies to improve the viability and profitability for the operations of small and beginning farmers and ranchers. It also aims to improve access to USDA programs for historically underserved communities, increase agricultural opportunities for farm workers, and close the professional achievement gap by maximizing the opportunities available to diverse, talented young people to support the agricultural industry in the 21st century.