The Coalition for Safe Affordable Food (CFSAF), which has been actively campaigning on behalf of food and agriculture groups for a sensible national labeling standard for genetically modified foods, was one of the first organizations to praise Senate passage of the Roberts-Stabenow compromise legislation.
"The Senate has provided all Americans a transparent and consistent system of disclosure that will give consumers access to more product information than ever before, and we urge the House to consider this legislation next week" said CFSAF co-chair Pamela Bailey of the Grocery Manufacturers Association. "Nearly 1,100 organizations in the food-producing community are united behind this bill to set a uniform, national standard that protects American family farmers and small businesses."
"We will now turn our full attention to working with the House and explaining why this is the right solution for farmers, food companies and consumers," added CFSAF co-chair Chuck Conner with the National Council of Farmer Cooperatives. "This bill is simply too important to let sit until after the summer recess."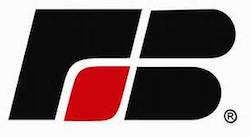 American Farm Bureau Federation president Zippy Duvall also urged the House to move quickly on the bill. "The Senate has voted to move us one step closer to a uniform, national plan that will provide consumers easy access to information about genetically modified food," said Duvall. "Now that the Senate has done its job, we ask the House to move swiftly so this needed legislation can be delivered to the President for his signature."
The National Bioengineered Food Disclosure Standard passed the Senate late Thursday night by a vote of 63-30, well beyond the simple majority needed. The legislation preempts individual state laws to require labeling of foods containing genetically engineered ingredients.