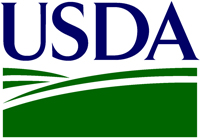 Agriculture Secretary Tom Vilsack has made plans to attend the G7 Agriculture Ministers Meeting in Niigata, Japan.  Following the meeting he will then travel to Vietnam to highlight the agricultural relationship between the two countries and point out the importance of the Trans-Pacific Partnership to the each as well.
At the G7 meeting, Vilsack and other participating ministers will discuss how G7 members can collaborate on improving the sustainability and resilience of agriculture and food production systems to address global food security in the face of climate change. Vilsack will also have the opportunity to advance U.S. priorities on agricultural innovation, climate smart agriculture, and open data. In addition to the ministerial, his schedule also includes bilateral meetings with his counterparts from other G7 nations to discuss agricultural trade matters important to the United States.
In Vietnam, Vilsack will meet with his counterparts from the Ministry of Agriculture and Rural Development and the Ministry of Industry and Trade, among others, to discuss the details of the TPP agreement. Numerous U.S. exports, including beef, pork, poultry and dairy, will benefit significantly from the reduction and eventual elimination of Vietnam's current high tariffs.
Vietnam is one of the fastest-growing markets for U.S. agricultural products.  Last year sales from the country totaled 2.3 billion, making them the United States' 11th largest ag export market.  Cotton, tree nuts, soybeans and dairy top the export list.  Only 15 years ago Vietnam was the 50th largest trade partner for the U.S.
The trip will also allow Vilsack to meet with alumni of the USDA's Borlaug and Cochran fellowship programs; a program designed to allow researchers, policymakers and agricultural specialist to work with U.S. counterparts to gain knowledge and skill in the field of agriculture.