NAMA announced the winners of this year's Professional Development Awards at the recent Fall Conference in Denver. Each year, NAMA recognizes industry leaders in the areas of marketing communications, sales and public relations.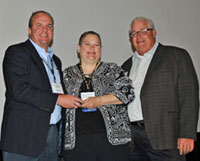 The 2015 Marketing Communications award recipient is Christine Hart-Nieland, Senior Account Manager at Brighton Agency. An agri-marketing veteran of nearly 25 years, today Chris is on the Brighton Ag Leadership team and directs several key brands for Monsanto. She's also a devoted parent and spends much of her time mentoring young people. Christine is active in NAMA and recently served as chairman of NAMA's annual conference. She currently serves as vice chair on the Best of NAMA Committee.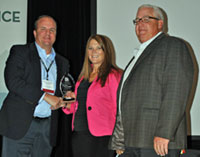 The Professional Development Award for Public Relations goes to Mary Gordon, Managing Supervisor, G&S Business Communications. She has successfully led the public relations campaigns for several strategic brands on behalf of her client, Syngenta, throughout her 13-year career at G&S Business Communications, but, most notably, within the past 18 months. Mary's hard work and strategic recommendations for a three-pronged registration program to launch a new Syngenta corn herbicide were a great success. A longtime member of the Carolinas/Virginia NAMA chapter, Mary has served on her local Best of NAMA committee and serves as an exemplary agri-marketing role model to fellow NAMA members.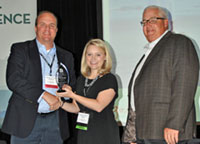 Eloise Seaman is awarded the Professional Development Award for Sales. As Senior National Account Manager for Vance Publishing — Protein Group, she leverages her vast knowledge of livestock markets to benefit her accounts. Eloise also champions industry audience research that leads to new business and new product offerings for Vance. She's served as president of Mo-Kan NAMA and currently serves as president of Florida NAMA.
Congrats to all.