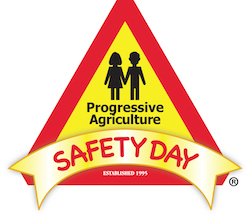 For two decades, Susan Reynolds-Porter has dedicated herself to advancing the Progressive Agriculture Foundation (PAF) mission of providing education and training to make farm, ranch and rural life safer and healthier. And now, she has been named the organization's first CEO.
In 1995, Reynolds-Porter developed the community-based youth safety education program that is now known as Progressive Agriculture Safety Day® with The Progressive Farmer. Early in her career, she served for 15 years as a food and nutrition specialist for the Alabama Cooperative Extension System and University of Georgia Cooperative Extension Service, followed by three years as the food editor for Southern Living. She eventually moved on to guide PAF as the executive director of programs in 2002 and has been serving as the foundation's interim CEO since March 2014.
"After conducting a nationwide search, the board of directors had no hesitation selecting Susan to fill the newly created CEO position," said Brian Kuhl, president, board of directors, Progressive Agriculture Foundation. "We are grateful to have her strong leadership, years of experience and passion for rural safety, which will help continue to grow the foundation and its programs."
Reynolds-Porter has overseen the Safety Day program's growth across North America and South America. Progressive Agriculture Safety Day programs have reached more than 1.2 million people in the U.S., 100,000 people in Canada and have recently been introduced in Brazil.
"I am honored to continue my involvement with the foundation as its first CEO," said Reynolds-Porter. "The foundation and its mission are near to my heart. I am eager to help expand the Safety Day program and grow the foundation's reach to help sustain more lives around the world."