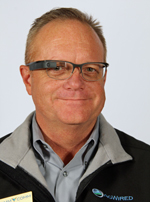 Ever since entering the online publishing business with a blog back in 2004 and then figuring out what social media channels were all about I have been frequently asked questions everywhere I go. These micro-consulting sessions have utilized a lot of my time over these years. But I'm always happy to help someone better understand the tools of the trade.
So, why not start sharing some of these Q's and A's? Starting with the most recent one.
Q: Do you use a social media management dashboard to post to Twitter and Facebook? If so, which one? Is it a free or paid tool? Does it also interface with a LinkedIn company page?
A: Well that's actually a 4-in-1! But here's my answer.
I do not. I use the Twitter app on my Mac desktop, notebook and on my phones and iPad. For Facebook I just use my browser on my computer and the FB app on devices. Why you might ask? Because I like to be actively engaged on the fly. I don't schedule tweets. I live tweet and respond. Same with FB. These apps are simple to use and I'm very comfortable with them.
There are some tools that I have used though that you should look at.
Hootsuite.com
Tweetdeck.com
SproutSocial.com
You can manage posts to multiple channels, schedule them, etc. Hootsuite in particular is very good for a social media team.
So there you go. There is much more that can be written on any of the 4-in-1 questions but I assume that the questioner will now do a little more research on their own.
Please send me your questions. I'll do my best to answer and may feature them here.