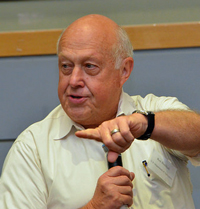 The purpose of the USDA BioPreferred® program is to promote the increased purchase and use of biobased products, so program manager Ron Buckhalt was a popular guy at last week's United Soybean Board Biobased Products Stakeholders Dialogue.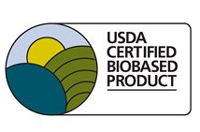 "The biopreferred program was created by Congress to help grow the market for biobased products," said Buckhalt. "The idea being we can use these ag commodities to better advantage and add some value."
Buckhalt says before petroleum came on the scene a century ago, most products were made from "natural" materials, so in many ways we are going back to that concept. "We're getting new products in the market every day," he said. "Our role with the biopreferred program is to help pull the market from the federal side and also, with the USDA certified biobased product label, from the consumer side."
Buckhalt gives a lot of credit to the United Soybean Board for helping to fund research into new biobased products. "And we think it's a great public-private partnership between USDA and the soybean growers," he added.
Listen to my interview with Ron here: Interview with Ron Buckhalt, USDA Biopreferred Program manager