It's the miracle with no ice. Cindy and I arrived in Louisville, KY this afternoon for the National Farm Machinery Show after traveling through Atlanta. The timing just worked out since it was only raining when we went through.
We took a quick peek inside the show as final preparations are being made at all the exhibits. Our coverage on AgWired this year is sponsored. Here are a couple of clues to who our sponsors are. The action gets started tomorrow morning.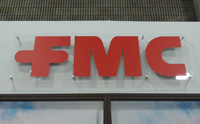 Besides the huge display of farm machinery and more the 46th Annual Championship Tractor Pull will be taking place each evening. The estimate is 70,000 fans who will pack Freedom Hall for the oldest indoor tractor pull in America.
Cindy and I will be in the stands at least one night of the event. Some of our most downloaded video clips are the short 12-13 second ones of a competitor in action.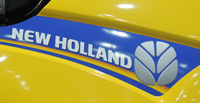 Of course there's a free app for the NFMS. Just search your favorite app store for "NFMS 14." There's a map which you have to have at this show because it's so big. And if you're a tractor pull fan it has the whole schedule. It also does text alerts about events happening at the show.
Also, don't forget that the Twitter hashtag for the show is #NFMS14.