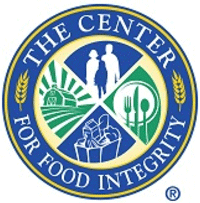 We live in a world of anarchists/activists and they'll stop at nothing to create mayhem. Farmers are not exempt. These wackos are really nothing more than criminals but unfortunately their shenanigans can have devastating impacts on a business. The Center for Food Integrity is conducting a webinar to present ideas for how to deal with the situation from some recent research they conducted. Register here.

The recent flurry of undercover videos is a painful reminder of just how damaging these graphic images can be to a company, a brand and an industry. There is no substitute for reliable animal well-being programs, but an effective response to an undercover video can be the difference between staying in business and seeing a lifetime of work destroyed. Recent research by The Center for Food Integrity explored consumer reaction to "good actor and bad actor" responses to on-farm undercover video. The results could not be more clear. In this webinar we will share the research results, our strategic insight and a step by step plan for not just surviving, but restoring public trust after an undercover video. Please join us.
How to Survive an Undercover Video
Date: Tuesday, December 3, 2013
Time: 1:00 PM – 2:00 PM CST
After registering you will receive a confirmation email containing information about joining the Webinar.
System Requirements
PC-based attendees
Required: Windows® 8, 7, Vista, XP or 2003 Server
Mac®-based attendees
Required: Mac OS® X 10.6 or newer
Mobile attendees
Required: iPhone®, iPad®, Android™ phone or Android tablet