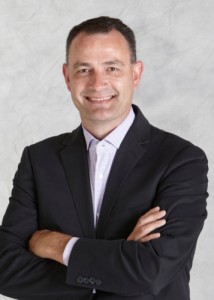 Meredith Corporation announced that David Kurns has been named Editorial Content Director of the Successful Farming brand, effective August 1. He will replace Loren Kruse, who is retiring after 36 years with Meredith.
Kurns, 51, is a leading digital content expert. He was part of the founding team that launched www.agriculture.com. He later served as the first Editor-in-Chief of Meredith Interactive Media, which included oversight of the Better Homes and Gardens and Parents branded websites.
Kurns next took his editorial content expertise to the company's business-to-business marketing services agency, Meredith Xcelerated Marketing. He was responsible for creating and directing custom marketing initiatives for major clients, including Kraft Foods, The Principal Financial Group, Chrysler, MetLife and Publix.
Kurns began his career as a newspaper journalist with stops at the Ames Tribune and the Quad-City Times. A 1982 graduate of Iowa State University with a Bachelor's degree in Journalism and Mass Communications, Kurns currently serves as Chair of the ISU Greenlee School of Journalism Advisory Council. He is a past recipient of the James W. Schwartz Award for Distinguished Service to Journalism and Communication, the Greenlee School's highest honor.
A native of Joliet, Ill., Kurns and his wife, Sharon, live in Johnston, Iowa. They have two children, Daniel (24) and Anna (21).