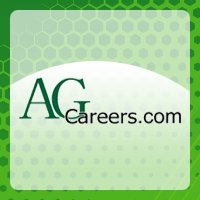 The 2012 AgCareers.com North American Ag & Food HR Roundtable is coming up and early bird registration ends next week. The conference will be held in Springdale, Arkansas, August 7-9 on Tyson Food's Campus.
Great networking and educational opportunities are just two reasons why human resource professionals, business leaders, university/college career services staff and association representatives within the agribusiness industry should put this on their calendar.
Top 10 Reasons You Should Attend AgCareers HR Roundtable:

1. The AgCareers.com Ag & Food HR Roundtable is in its tenth year and offers the most unique and rewarding peer networking experience available in the agriculture and food industries. Click here to see the companies that participated last year.
2. This year's Roundtable conference has been submitted to the HR Certification Institute for recertification credit hours. Last year's Roundtable was awarded 8.75 (General) recertification credit hours toward PHR, SPHR and GPHR recertification.
3. Relevant content around topics requested specifically by a committee of industry HR leaders. To see a list of the companies represented on the Organizing Committee, click here.
4. Industry and key college/university professionals can interact with each other in one location during networking times. Not only are connections on this level necessary for successful internship recruitment and developing a pipeline of talent for the future, but it is a cost effective way to accomplish college recruiting initiatives by having the ability to interact with multiple organizations all at once. See who is already registered for this year's Roundtable.
5. Brainstorming sessions allow for idea sharing and industry benchmarking. New viewpoints can provide fresh ideas on best practices and policies that can be applied to your business.
6. Time away from the office and daily grind is always a plus for perspective and re-energizing. This conference is sure to do that!
7. The conference is an excellent opportunity to gain industry knowledge outside of your specific industry sector. We know that many human resource professionals don't necessarily have an agriculture background, so this event is helpful to gain insight into the industry as a whole.
8. FUN activities and a fast paced agenda – the conference wouldn't be the same without the many networking activities, such as the Welcome Reception, Wednesday Evening Networking Dinner and optional breakfasts and tours. These events can all be found on the schedule of events.
9. Program tracks designed to offer a one-of-a-kind customized learning experience. Not only do we offer several keynote sessions, we also offer two sets of concurrent sessions that are focused on three track areas – HR Management, Recruiting Practices and University/College focused content. These tracks, as well as our keynote sessions are being led by some exceptional speakers this year.
10. Last but certainly not least- AgCareers.com is celebrating ten years of the Ag HR Roundtable, and that means a PARTY!