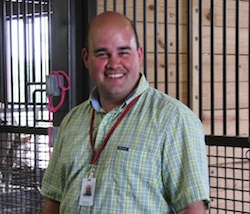 Wrapping up our tour at Locust Trace AgriScience Farm, I had the opportunity to chat with one of five agriculture education instructors at Locust Trace, Mr. Todd Harp. He had the students eating out of the palm of his hand as he discussed artificial insemination and quizzed them on reproduction in dairy cattle. This hands-on approach to learning is just one of many things that sets this school appart from other institutions.
Check out my interview with Mr. Harp as he shares his passion for agriculture education and the importance of molding our future agriculturalists. Listen to my interview with Todd here: Interview with Tod Harp
Thank you Alltech for introducing us to Locust Trace AgriScience Farm in Lexington, Kentucky.