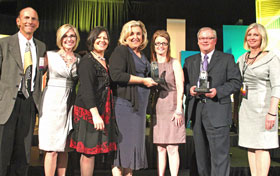 Thanks to a little help from the NAMA staff I can share photos of the Best of Show winners from the 2012 Best of NAMA competition.
Up first is Best of Show – Advertising

Client: South Dakota Corn Growers Association, Sioux Falls, SD – Teddi Mueller
Agency: Paulsen Marketing, Sioux Falls, SD – Mindy Dale
Message: Agriculture is a growing and innovative industry that is very important to the state. It is also important in our daily lives as corn and other agricultural products are used to make many items we use in our everyday lives from fuel for our vehicles to toothpaste and toothbrushes.
Audience: Youth and school children in urban and rural areas of South Dakota.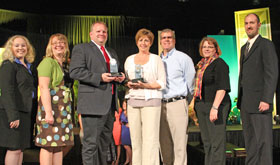 Next up is Best of Show – Public Relations

Client: Case IH, Racine, WI – Julie Rudnick
Agency: Morgan & Myers/Equity Creative/Thomaswerks, Waukesha, WI – Ellen LaRose
Message: To showcase the Case IH Steiger, Magnum and Puma tractors which were postitioned to deliver Efficient Power – a combination of the most available power with the lowest fuel consumption.
Audience: Farm owners/operators, farm managers, used equipment purchasers and part-time farmers.

Congratulations to all the Best of NAMA award winners. You can find the complete list in the current issue of AgriMarketing Magazine.