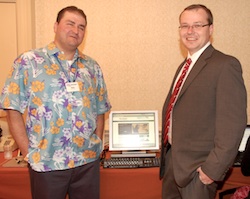 The National Cattlemen's Beef Association (NCBA) has a new look – they have launched a new website that was unveiled during the kickoff of the Cattle Industry Summer Conference 2011 in Kissimmee, Florida. NCBA Director of Communications Mike Deering said the new site incorporates traditional and new media resources for their members and visitors to quickly find news and information about the U.S. cattle industry.
"Our intention was to develop a site that would serve as a valuable resource to a very diverse audience. First and foremost, we wanted a site that would equip cattlemen with the tools needed to be as informed and vocal as possible," said Deering. "Secondly, we wanted a place where the uniformed could quickly become informed. The new site is a one stop shop for anyone wanting the latest information about NCBA and the cattle industry."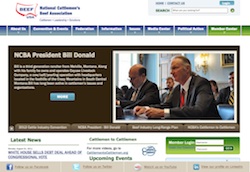 According to Seo Tapia, NCBA's Executive Director of IT, the website was designed as a support mechanism for the association members and hosts a range of interactive and informative features for not only cattlemen and consumers but media as well. He also said the website makes all of the services offered at NCBA easy to find and understand. For example, the "Issues" section offers scores of information about policy issues by category affecting cattlemen, as well as women, the environment and cattle marketing.
While many in the industry are already savvy with the new wave of social media technologies that are integrated into the site, don't worry if you're just getting introduced. The NCBA is ready to guide users of all levels on how best to use the site to meet their needs.
Listen to my interview with Mike Deering and Seo Tapia here: Mike Deering & Seo Tapia Interview
Photos from the conference will be posted to this photo album: 2011 Cattle Industry Summer Conference Photo Album. Check it often as we add to it over the next several days.