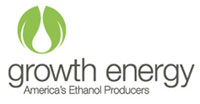 Growth Energy will be holding a press conference this morning just 15 minutes prior to the RFA press conference. Interesting timing.

Growth Energy Co-Chairman General Wesley Clark will announce two new members of the leadership team at Growth Energy on Wednesday, February 25, 2009 at 10:30 a.m. EST. Clark will name a CEO and a Senior Advisor, both known for their leadership and service, who will help Growth Energy achieve its goals of creating American jobs at home, reducing greenhouse gas emissions, and decreasing our dependence on foreign oil through the expanded use of ethanol in our gasoline supply.

Several sources here at the National Ethanol Conference have told us that Tom Buis, President, National Farmers Union, will be announced as the new CEO for Growth Energy. I'll be on the conference call to confirm this later this morning.
RFA will be announcing the formation of a new organization – Global Renewable Fuels Alliance.

With the growth of biofuels worldwide and the growing interest of companies and nations in reducing Green House Gas emissions, three of the world's largest ethanol trade associations have decided to work together to promote biofuels worldwide.
WHAT:
Teleconference on announcement by ethanol industry trade associations from Canada, the United States, and twenty-seven European countries to announce formation of new global organization
WHO:
Bob Dinneen, CEO and President, Renewable Fuels Association, Gord Quaiattini, President of the Canadian Renewable Fuels Association and Rob Vierhout, Secretary General of the European Bioethanol Fuel Association (ebio), and Bliss Baker, spokesperson for the new organization.

Does it seem like we need more unity within the ethanol industry?