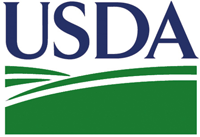 Let's hope we see continued commitment to rural development in the new administration in Washington, DC. The outgoing one has sure done a lot in this area, especially to develop broadband which is providing new opportunities in our rural and farm communities.

Agriculture Secretary Ed Schafer announced today that Open Range Communications has finalized a $267 million loan agreement with USDA Rural Development to provide broadband service to 518 rural communities in 17 states.
"The completed agreement brings millions of rural Americans closer to having access to broadband and other cutting-edge communications technologies," Schafer said. "This kind of high-speed internet connectivity will lead to increased investment and business opportunities in rural communities."
The loan closing executes an agreement USDA Rural Development announced on March 25, 2008, when it approved a $267 million loan to Open Range. In addition to the USDA Rural Development loan, Open Range has secured $100 million in financing from One Equity Partners, the private equity arm of JPMorgan Chase & Co.