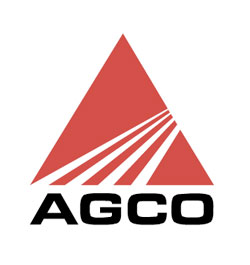 If you ask Joe Tebis, AGCO is the company to go to if you're looking for products that offer leading variable rate applications. Now, Joe is the product manager for precision ag products for AGCO, so he might be a little biased. He says he's particularly proud of AGCO's Terragator and RoGator product lines.
These products are just some of the leading equipment that Joe says work seamlessly with precision agriculture. He adds that AGCO is committed to continually offering more products that evolve with precision technology, integrating the newest applications available on the market. Joe says that's important because precision technology offers farmers more value. He says equipment that's equipped with precision applications, such as auto steering, can save growers on fuel and fertilizer costs. The AGCO expert adds that his companies products are designed to fit the unique needs of farmers and can adjust to various farming strategies.
"We create the tools to allow them to implement their expertise," Joe said.
I spoke with Joe about AGCO and the company's role in precision farming. You can listen to my interview with Joe here: joe-tebis-preag-08.mp3