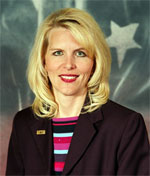 I certainly think the NAFB emailed audio invites are a great idea and one of the most creative things the organization has done recently. So . . . here's the latest one. I wonder if there's any more planned? One from Sec. Johanns? Michelle Rook (WNAX) is currently the NAFB president-elect and she says he's confirmed to be the keynote speaker.
You can listen to Michelle's invite here:



The NAFB Convention
November 9-11, 2005
Kansas City, Missouri
Westin Crown Center
Logon to www.nafb.com to register and reserve your room. Or you may call 816-431-4032 to request a registration form. Be sure to register before October 7th when rates increase!