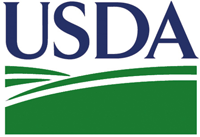 U. S. Secretary of Agriculture, Mike Johanns, was in an appointing mood this week. He made quite a few appointments. I'm just posting the new ones. You'll have to visit their website to find the re-appointments.
National Dairy Board

Newly appointed were: Ronald L. Koetsier, Visalia, Calif., (region 2); William R. D. Anglin, Bentonville, Ark., (region 4); Donna L. Sharp, Bath, S.D., (region 5); Carl F. VanDen Avond, Green Bay, Wis., (region 6); Bradford A. McCauley, Viola, Wis., (region 6); Douglas D. Nuttelman, Stromsburg, Neb., (region 7); Carl A. Schmitz, Wadesville, Ind., (region 9); Joyce A. Bupp, Seven Valleys, Penn., (region 11); and Ronald R. McCormick, Java Center, N.Y., (region 12). Debora A. Erb, Landaff, N. H., (region 13)
Cattlemen's Beef Promotion and Research Board

Thomas S. Jones, Arkansas; Ross Jenkins II, California; Carlyle W. Currier, Colorado; Roger L. West, Florida; Timothy J. Shaw, Idaho; Terrell D. Handke, Daniel J. Kerschen and Kenneth L. Stielow, Kansas; Charles L. Miller, Kentucky; Charles J. Bassett, Missouri; James R. Almond, Montana; James J. Eschliman and Lyndell W. Whipps, Nebraska; John P. Woods, New Mexico; Margie B. Hande, North Dakota; Bob Drake and Andrea D. Hutchinson, Oklahoma; Randall P. Meabon, Pennsylvania; Edward T. Blair, South Dakota; Robert L. Bruner, Daniel Dierschke, Bryant W. Fisher; Daryl Owen, and Lavine G. Sartwelle, Texas; and William W. Oliver, Virginia.
Appointed to represent importers are Ronald G. Allen, Greg L. Benedict, Joakim A. Holzner, John J. O'Carroll and David W. Palmer.
For more information you can also contact USDA News, 202 720-4623.