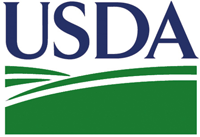 I'm not sure what a "new collaboration with states . . . " means. I'd kind of like to think that these folks have all been working together already but maybe this announcements means to reassure us.

USDA, FDA, DHS AND FBI JOIN STATES AND PRIVATE INDUSTRY TO PROTECT NATION'S FOOD AND AGRICULTURE SUPPLY FROM AGROTERRORISM
WASHINGTON, July 26, 2005 – The U.S. Department of Agriculture (USDA), Department of Health and Human Services' Food and Drug Administration (FDA), Department of Homeland Security (DHS) and the Federal Bureau of Investigation (FBI) today announced a new collaboration with states and private industry to protect the nation's food supply from terrorist threats.
"Ensuring the safety of our nation's food supply is a top priority for President Bush and USDA," said Agriculture Secretary Mike Johanns. "This partnership demonstrates our commitment as government and the private sector work together to protect our agricultural commodities from terrorism. We look forward to working with our partners."
For more information contact Angela Harless, USDA (202) 720-4623, Susan Trevino, FDA (301) 827-6244, Kirk Whitworth, DHS (202) 282-8010, FBI Press Office (202) 324-3691. I guess the contact at the FBI Press Office is secret. Shh.