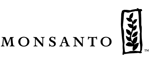 Monsanto is encouraging growers to keep an eye out for some pesky critters that can damage their corn. You can read about it and listen to what they have to say in their latest Talking News Release.
You can download the full release here: Monsanto Release (Word doc)

Early Planting May Increase Corn Rootworm Pressure
ST. LOUIS, May 26, 2005 – Growers who took advantage of good weather to plant early this spring may want to be on the lookout for rootworm pressure. Evidence from several recent studies show the earlier corn is planted, the better the survival of rootworm larvae because of more food and less competition among larvae. When corn is planted late, hatching larvae may be forced to compete for limited food from smaller root systems.
John Obermeyer, extension entomologist from Purdue University says earlier planting means a bigger root system which increases the survivability of corn rootworms. "We can also increase not only the survivability but also the damage because we have more surviving rootworm to then feed not only on the smaller roots but eventually they will make their way to the nodal root which is very important for anchoring the plant throughout ear development and stabilizing the plant to keep it there throughout harvest."
For more information contact Lee Quarles.