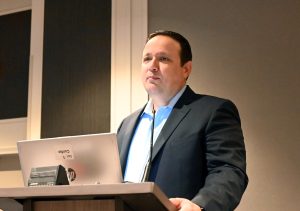 Attendees at the Beltwide Cotton Conferences this week in New Orleans were updated on current policy issues relating to cotton by Bart Fischer, Co-Director of the Agricultural and Food Policy Center Texas A&M University.
Fischer says one of the big policy issues on the plate this year is the next farm bill. "The 2018 Farm Bill expires on September 30," said Fischer. "We're not quite off to the races but we're very soon going to be if we're going to get a farm bill done this year."
Fischer says he is optimistic about getting a farm bill done this year because the members of the Agriculture Committees in both houses of Congress are motivated, especially Sen. Debbie Stabenow (D-MI) who has announced she is retiring and probably would like to get one more farm bill done before she departs.
Listen to Fischer's update remarks and interview below.
2023 Beltwide Cotton Policy Update - Bart Fischer, Texas A&M 34:30
2023 Beltwide Cotton interview - Bart Fischer, Texas A&M
6:44