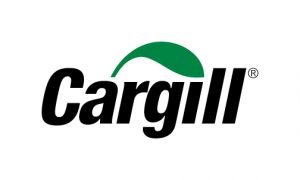 Enrollment opens this month for Cargill RegenConnect, a market-based regenerative agriculture program, which is expanding to 15 states For the 2022-23 crop season. Cargill has expanded grower eligibility to include Illinois, Indiana, Ohio, Missouri, Tennessee, Arkansas, Minnesota, Michigan, Wisconsin, Nebraska, Kansas, Iowa, Kentucky, North Dakota, and South Dakota.
"In our first year, Cargill has received a tremendous response from growers about RegenConnect," said Nathan Fries, program lead for Cargill RegenConnect. "It is our goal to deliver a best-in-class program that is economically viable for farmers and improves their profitability through the tools, resources and market access they need to make the shift to regenerative agriculture."
Cargill will once again offer one-crop-year contracts to producer customers in eligible states to sequester carbon through implementation of new or expanded regenerative agriculture practices such as cover crops, no-till or reduced-till. Eligible acres must have a primary crop of corn, soy or wheat. Farmers can choose the practices that are best suited to their operation's unique growing conditions. For the 2022-23 enrollment, Cargill will offer a market competitive price of $25 per metric ton of carbon sequestered per acre.
Farmers looking to unlock the profit potential of their farm through adoption of regenerative agriculture practices can enroll in the 2022-23 RegenConnect program starting mid-May by visiting the Cargill RegenConnect website or by connecting with their Cargill relationship manager.