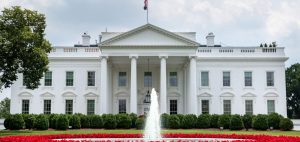 Biofuel organizations are baffled by the White House "Plan to Respond to Putin's Price Hike at the Pump" released last week that completely ignores increasing use of renewable fuels.
"It is baffling to us that President Biden continues to overlook ethanol, which is the most readily available, lowest-cost, and lowest-carbon option for extending our nation's fuel supply," said Renewable Fuels Association President and CEO Geoff Cooper. "Today, ethanol is selling for $1 per gallon less than gasoline and we are sitting on record ethanol inventories and ample spare capacity; yet access to the marketplace continues to be limited by decades-old regulatory barriers that never made sense."
President Biden has been sent letters from lawmakers, organizations, and individuals over the past month urging him to simply allowing gasoline blenders to sell E15 year-round, which could be accomplished by administrative action.
U.S. Rep. Angie Craig (D-MN) led the six bipartisan Co-chairs of the Congressional Biofuels Caucus and 23 additional Members of Congress in a letter to President Joe Biden Thursday urging him to direct EPA to both allow the summer sales of E15 this year and to reverse course on proposed retroactive reductions to 2020 and 2021 Renewable Volume Obligations.
"This is one of the most simple and most environmentally friendly way to address the issue," said Rep. Craig in an interview.
Interview with Rep. Angie Craig (D-MN)
(13:28)