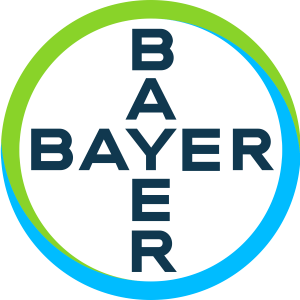 The Bayer Group saw a significant increase in sales and earnings in the third quarter of this year with substantial growth in the agricultural business. In Crop Science, sales rose by nearly 26 percent due to a substantial increase in volumes and prices.
"We delivered strong operational performance, with all divisions showing strong growth momentum," said Werner Baumann, Chairman of the Board of Management, on Tuesday when presenting the company's third-quarter results.
Growth was particularly strong at Corn Seed & Traits, driven by gains in North America due to lower product returns and the later receipt of license revenues. As expected, these license revenues were recorded in the third quarter this year as opposed to the second quarter as in 2020. Sales also advanced in Latin America due to the launch of the new VTPro4 trait for improved pest control as well as higher volumes and prices. Soybean Seed & Traits also registered strong growth, driven by gains in North America – due to lower product returns and higher license revenues – and in Latin America as a result of higher prices and volumes. Herbicides also posted a substantial increase in sales, with the business recording encouraging gains in North America and Europe/Middle East/Africa, mainly due to an increase in prices for glyphosate-based products and higher volumes.
"Our seed and traits business registered particularly strong gains," said Wolfgang Nickl, CFO of Bayer AG. "In North America, this was mainly due to lower product returns compared with the prior-year quarter as well as higher license revenues. Our seed and traits business in South America benefited from higher prices and volumes, as well as the launch of a new corn trait. Our herbicides business expanded as a result of higher prices, particularly in North America."
Regarding the glyphosate litigations in the United States, I would like to briefly point to our five-point plan, which we had provided specific information on this summer. In December, the U.S. Supreme Court could decide whether to accept the Hardeman case for review. A positive outcome in the coming year could then effectively end the litigation. In the event of a negative outcome, we already made an additional provision of $ 4.5 billion before taxes and discounting in the second quarter to cover possible long-term risks as communicated.
Nickl says Bayer has raised its prices for glyphosate because of reductions in product availability and expects further price increases in the next quarter.
Listen to comments on Bayer Crop Science business from Nickl during the Tuesday news conference call.
Bayer CFO Wolfgang Nickl - Crop Science 3rd quarter (2:15)

Bayer CFO Wolfgang Nickl - glyphosate supply and prices
(:49)