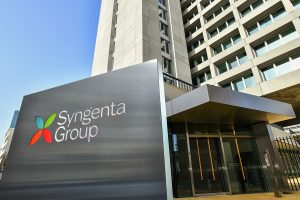 Syngenta Group today announced strong sales growth for the third quarter and this year so far, up over 25% from last year.

Harvest setbacks due to severe weather extremes and market supply constraints exacerbated the already low stock-to-use ratios of key grains and led to continued robust grain prices while driving strong demand and growth for Syngenta Group's products and services. Demand was strongest for the Group's technologies that enable farmers to grow crops in difficult weather conditions while also increasing yields and productivity of existing arable land.
Syngenta Group has continued to build out its digital platforms, with farm management tools to help growers navigate weather changes and make better data-driven decisions. Farmers equipped with diagnostic apps and digital platforms are able to more sustainably grow crops. Syngenta Group has also made continued strides in biologicals. Biologicals sales grew 30 percent, allowing the Group to further strengthen its position in this rapidly growing market.
Syngenta Seeds sales grew 25 percent to $2.8 billion in the first nine months of 2021.
Field crop sales in North America increased by 9 percent; vegetable seeds saw growth in all regions, resulting in a 12 percent increase in sales and Flowers recorded sales growth of 20 percent.
North America saw strong growth in soy and corn, with share gain in both crops. The demand for ENOGEN corn for feed, which increases feed efficiency in both beef and dairy, experienced double-digit growth and is on track to have a record year in sales. Newly published university research showed methane emissions per unit of milk were reduced by more than 7 percent in dairy cows fed ENOGEN silage.